Benchmark has established itself as one of the top wedding ring producers in the United States. With innovative features like comfort fit bands and precision setting they strive to maintain their image as a leader in the bridal ring category.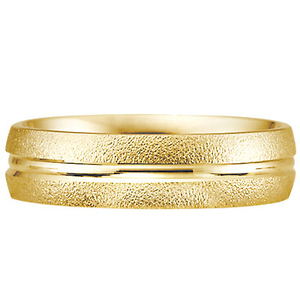 They began over 40 years ago with the goal of producing top quality wedding bands and offer excellent customer service. All Benchmark bands are produced using a die-struck method that traditionally takes much longer to produce. The results of this process make these rings much more durable and resistant to everyday wear and tear. Also these rings feature a comfort-fit design. The concept behind the comfort fit is by curving the inside of the band the edges of the ring do not cut into your finger.
Benchmark also offers rings with diamonds in all sizes and budgets. The diamonds are set using a precision setting technology that only a few manufacturers have mastered. The process allows for the maximum amount of the diamond to be exposed while allowing superior security for the stone.
With Benchmark wedding bands in traditional metals like white and yellow gold as well as platinum and also modern metals such as tungsten, palladium, titanium and ceramic, they are truly the wedding ring specialists.