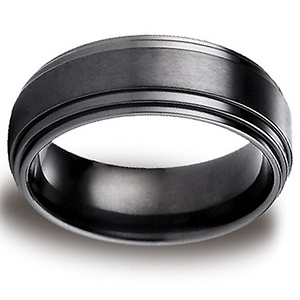 Black wedding bands are simply rings that are colored black as the name hints. People who enjoy something different and bold tend to choose these types of rings to symbolize their matrimonies. The meaning behind the black rings is contrary to what people may think. Since this color represents absolutes, these rings symbolize eternal commitment as well as strength and power.
These wedding bands are mainly made of tungsten, ceramic, cobalt, and titanium. However, some manufacturers have started to create black gold jewelry. Since they are made out of cheaper materials, they can also be considered as affordable ring alternatives as well and yet maintain their special meaning.
To see some of the most amazing black wedding bands that are on the market right now, check out JewelryVortex. There you will be sure to see something you like for an amazing price.