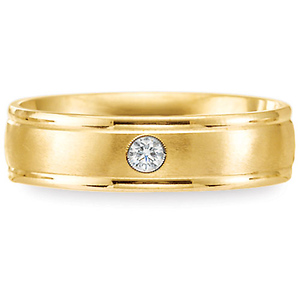 Diamond wedding bands are an eternal symbol of the union of marriage. Whether they come in gold, silver or platinum their purpose works to define the love two people promise to share throughout the days of their lives. As such, they must be strong, durable, and aptly reflect the love two people share. We feel the wedding collections on JewelryVortex do just that.
To view our entire collection click on Diamond Wedding Bands or if you have any questions contact us Toll-Free at 888-517-3777. One of our customer service representatives will answer any questions you might have.
Our wide selection of wedding jewelry has become the number one choice for thousands of brides and grooms-to-be. Why are so many people choosing Jewelry Vortex as their preferred resource for fine mens and womens jewelry? Over the years we have built relationships with the top jewelry manufacturers in the world. As our tenure suggests, we offer the most elaborate selection of diamond wedding bands and engagement collections available on the Web. For years, the inventory we offer has played an integral role in hundreds of marriage ceremonies.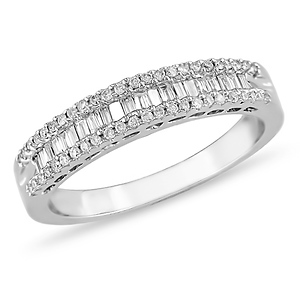 Our selection of bands includes ornate designs cast in yellow or white gold. Each set of couple rings is available in men's and women's sizes from five to fifteen. Most of these sizes are in-stock and available for shipping in five business days. Even if you've waited till the last minute to purchase the wedding rings, rest assured JewelryVortex will supply you with a beautiful set in record time.
Save 30% on Diamond Wedding Bands
The prices you'll find on JewelryVortex are unparalleled in the industry. Through our network of fine jewelry partners, we are able to offer factory direct pricing on all of the merchandise you see in our online store. These prices often reflect a 30 percent cost savings to the consumer. The savings you'll find on our site are the reason our customers repeatedly visit JewelryVortex. Our discounted pricing affects our entire collection of inventory, so frequent visitors are likely to find something new to purchase each time they visit JewelryVortex.
Before succumbing to the prices of traditional brick and mortar jewelers, consider giving Jewelry Vortex a try. The risk-free shopping experience you'll enjoy at JewelryVortex can not be found anywhere else on the Web. With our 30-day guarantee you are under no financial obligation if you aren't satisfied with the merchandise. Isn't saving 30 percent on diamond wedding bands worth a try? Many of our customers took a chance with Jewelry Vortex and now depend on us for all fine jewelry and watch purchases.