Planning for a spring wedding can be a very exciting and emotional experience. Not only are you lucky enough be able to exchange vows with someone you love very deeply, but you also have the added benefit of planning a beautiful and memorable spring-themed wedding. If you want your wedding celebration to be the talk of the town then you need to make sure that you pay close attention to important spring wedding trends for dresses, cakes, jewelry, and favors. To make sure your wedding is everything you dreamed it would be, consider following this advice for planning for a spring wedding in 2013.
Wedding Dress Trends
All-white wedding dress pallets are no longer considered fashionable, unless you really like the more classic look. In the spring 2013 bridal runways, five wedding dress trends stole the spotlight:
Portrait backs
Lace
Peplums
Color
Convertible gowns
If you want to turn heads on your wedding day and impress the groom and your guests, look for a wedding dress that incorporates some of the above characteristics.
Cake Trends
When you are planning for a wedding in spring, don't underestimate the importance of choosing the perfect cake. To make sure your cake looks trendy instead of old-fashioned, look for one that has some of the following characteristics that are trending in 2013:
Hand-made edible flowers
Different layers, arranged with pillars or stairs
Cute dots or intricate scroll designs
Unique flavors such as grape, orange, espresso, or raspberry
The goal is to choose a cake that is trendy, eye-catching, and absolutely unforgettable.
Jewelry Trends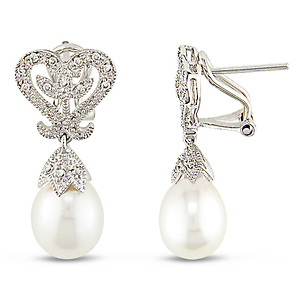 The jewelry you choose to wear will either enhance your overall look or detract from it. While you want to choose jewelry that will complement your dress and draw attention to your features, you don't want to choose jewelry that is too overbearing and steals the focus away from your face and dress. For this year's spring wedding, keep the following jewelry considerations in mind:
Pearls
Hair jewelry
Modest chandelier earrings (not the oversized versions of 2011)
Yellow gold and yellow stones such as rutilated quartz and beryl
Tangerine-hued jewels like fire opal and citrine
Mint-colored jewelry, hair pieces, and dress accents
Ask your photographer to find creative ways to photograph your jewelry and gorgeous wedding bands with the beauty of your theme and spring around. Adding a touch of color to your jewelry will add warmth and depth to your wedding attire.
Wedding Favor Trends
Remember that your guests expect interesting and delicious wedding favors. Popular trending wedding favors for 2013 include the following:
Chocolate mint cupcakes
Chocolate dipped bite-sized "bird egg" candies
Marshmallow favors
Anything mint-colored
If you follow the advice above, you will be on your way to planning a memorable and romantic spring wedding that will be sure to impress your guests this year.