And nothing says it better than diamonds!
You can't put a price on the rush of emotion from a person when presented with such a beautiful gift or that gorgeous ring to symbolize your matrimonial vows. That's why we now offer PayPal's Bill Me Later option. With Bill Me Later,you can say yes to the dream, the emotion, and the love without the financial pressure of having to pay for the full amount immediately.
With Bill Me Later you can say yes to the dream, the emotion, and the love in the eyes of the recipient of your token of joy, without the financial pressure of having to present immediate payment.
Flexible Payment Options
Bill Me Later is a new service from PayPal that allows you to make your purchase now and pay your for your jewelry order later. It's really a secure, quick, and reusable credit line without the hassle of carrying around plastic.
It's easy to use and comes in mighty handy when you want to make larger purchases for higher-end wedding rings or jewelry for your loved one. The special financing offers you receive give you the extra flexibility to buy more of the things you dream of having as well as choose how you want to pay— either all at once at a later date or over time with monthly payments.
To top it off, you get peace of mind with the Zero Fraud Liability and PayPal's Purchase Protection programs. What can make your buying experience even more pleasant?
Create the Look You Want with Financing Terms You Can Handle
Once you decide on your fashion style for a special occasion, we can help you accessorize your outfit the way you envisioned it. Do you want funky wedding jewelry? Or are you hoping for a more classical look? A simple piece of jewelry may be all you need to pull it off. If it's a wedding we're talking about, check out our line of engraved wedding bands— easily one of the very most important jewelry pieces you'll ever own. Do it right and make it deeply personal.
Bill Me Later can help you make it all happen. It's quick, easy, and it gives you the extra breathing room you need to handle the transaction.
Happiness That You Can Wear
Bill Me Later is a safer, faster way to make those large purchases of diamond rings, bracelets, earrings, and necklaces. If exquisite, high-end diamond jewelry is what you want, then Bill Me Later is how you want to pay for it.
You can have everything you want with Bill Me Later as your financial tool to help you afford the very best in life. You deserve it, your loved one deserves it, and you both deserve to enjoy it all.
Click Here to get more details on Bill Me Later.
Or find your dream jewelry now!
Buy Now, Pay Later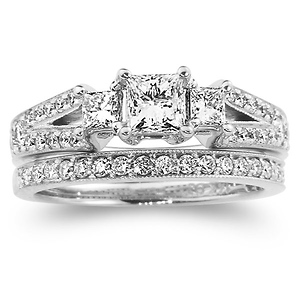 Price: $2,039.95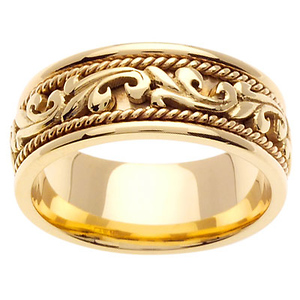 Price: $439.95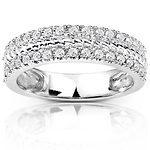 Price: $729.95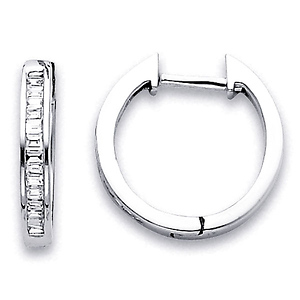 Price: $579.95
Please Note: These prices are current as of this blog post's publish date. Prices are subject to change.