When you finally find the person you want to be with forever, the task of proposing can seem incredibly daunting. What if she (or he) says no? You also have to consider the time and place where you want to ask. After all, if you mess this one up, it might be a deal breaker.
Holiday Proposal Or Not?
During the holidays, it seems like romance is everywhere. For many people, this is a perfect time to pop the marriage question. The enormous increase in engagement ring sales during this time would emphasize this point. On the other hand, many hopeful fiancés wonder if proposing during the holidays is a bad idea. You want me to give you an answer? Well, it depends.
For some people, a winter holiday surrounded by friends and family could be the most romantic time to become engaged. For others, the thought of getting a proposal on Christmas might seem uncreative and even embarrassing. It all depends on the individual in question, and since you are hoping to marry the person, it's up to you to find out.
Getting To Know Your Fiancé-To-Be
Before you ask someone to marry you, you better make sure you know their style. It doesn't matter what statistics or anything else says -- it's your sweetheart's opinion that matters.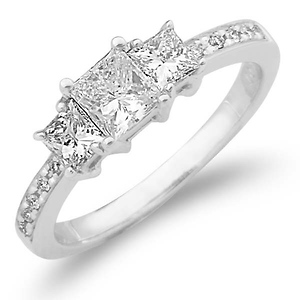 So how do you find out a good time to propose without being super obvious about your intent? In my opinion, it all comes down to getting to know the person. If your bride-to-be generally prefers more intimate moments with just the two of you, you probably want to avoid a super showy Christmas or New Year's Eve proposal with a lot of people. On the other hand, a more outgoing and playful personality might be delighted to have a public proposal.
You also want to determine their personal stress level. If Christmas or Chanukah is a huge stresser for your sweetheart, you might want to wait until things start to settle down to ask. This can be a great way to rekindle the festive spirit post-holiday without adding to the stress. It all comes down to how well you know your partner.
If you are having a hard time reading him or her, don't be afraid to ask for advice from family members or friends they have known for a long time. You will likely be surprised at how much they can help.
Picking The Perfect Moment
The holidays present many opportunities for a proposal, whether it is public, private, exciting, or romantic. Use your good judgment and the advice of the people around you to pick the perfect moment to ask. If you do, you can make your proposal romantic and memorable at any time of the year.
Helpful Buying Guides: